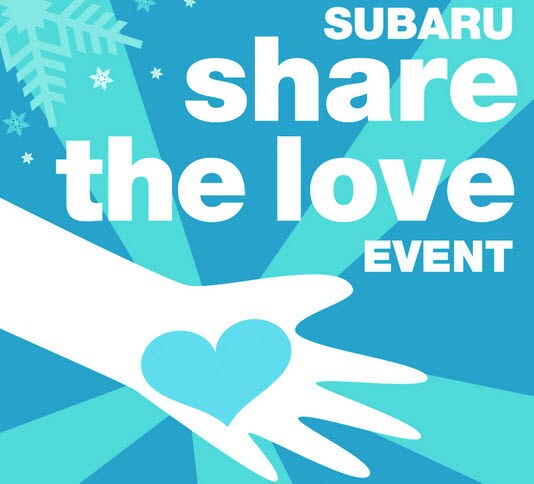 Subaru's annual Share the Love initiative is in full effect! Now through Jan. 3, 2017, the automaker is donating $250 for every new Subaru that's leased or purchased. Both local and national charities benefit from this fun philanthropic event and we're excited to take part in the generosity once again.
Subaru has pledged to donate a minimum of $250,000 to charity during this year's Share the Love campaign. That would put the company at $90 million in total donations since the start of the campaign in 2008.
Some of the top charities that have benefited from Share the Love include Make-A-Wish, ASPCA, the National Park Foundation and Meals on Wheels. With funds from the initiative, wishes have been granted for over 1,200 terminally ill children, more than 1.4 million meals have been delivered to America's seniors and nearly 30,000 animals have been rescued.
What's more, this is only a fraction of the good that Share the Love has accomplished. Along with national charities, hometown nonprofits across the country have benefited. For example, at our Subaru dealership in Phoenix you can choose to have your donation contributed to the Leukemia & Lymphoma Society Arizona Chapter.
If you're in need of a new car and want to make a purchase that will help benefit a worthy charity, consider a Subaru car or SUV. Learn more about Share the Love here, and while you're on our site, feel free to browse new inventory online.