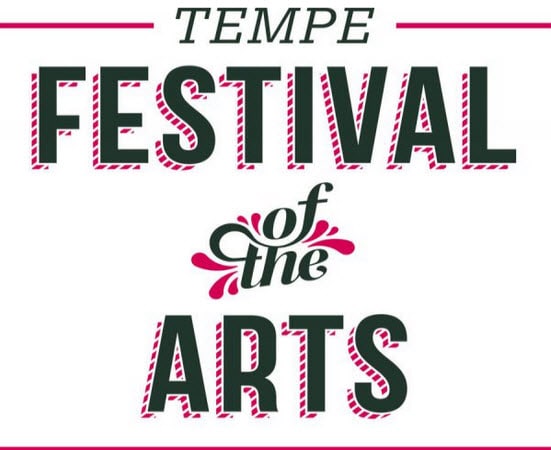 For the 40th year, the annual spring iteration of the Tempe Festival of the Arts returns on Friday, March 31 through Sunday, April 2. This free festival occurs twice a year and showcases over 300 artists from around the United States in booths that line Mill Avenue. Along with visual art, there are live stage entertainers and street performers dazzling the nearly 225,000 festival attendees.
The Tempe Festival of the Arts is ranked among the Top 100 Classic and Contemporary Craft Shows in the United States by Sunshine Artist magazine. It has also been honored with the Pinnacle Award from the International Festival and Events Association. It is one of the premier art events in the state.
Independent artists are the backbone of this event. Over 500 artists submit applications in 17 categories to be part of the festival. These categories range from jewelry to ceramics to metal working and more. The artists chosen to display and sell their works are selected by a panel of members from the local art community. Visitors can view and buy the pieces from the artists that are selected.
This event also allows attendees to sample local foods and explore the restaurant and museum scene in downtown Tempe. It is truly an event for the whole family, as it not only includes professional pieces but also art from local kids on the Kids Block.
For more information about the festival, the artists and how to volunteer, visit the official event website.
40th Annual Tempe Festival of the Arts
When
Friday, March 31 - Sunday, Apr. 2, 2017
10 a.m. - 5:30 p.m.
Where
Downtown Tempe
Located along Mill Ave. between 3rd St. and University Dr.
Parking and transit information available on the festival website.
Admission
Free!