Potholes - they're the pits, literally. We've all encountered them, often unexpectedly, and depending on the severity of the hit and depth of the pothole, it can mean trouble for car owners. Whether you've spotted a pothole that hasn't been fixed for months or encounter other aggravating road impediments, you may want to submit a complaint to the City of Phoenix.
Drivers can visit the maintenance request page on the Phoenix.gov website to report the need for public services relating to asphalt repair, including but not limited to: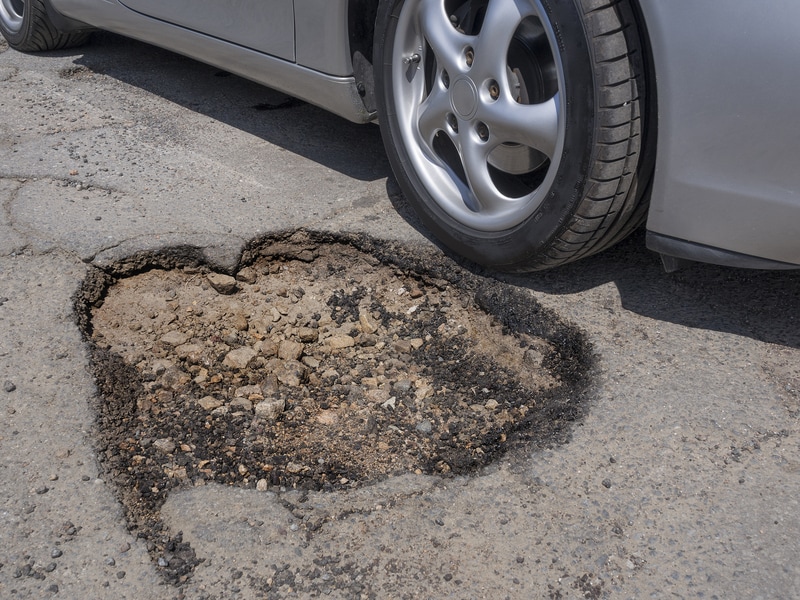 Potholes
Cave-ins
Crack sealing
And other pavement problems
You may also submit a complaint regarding issues related to street sweeping, storm drain systems and drainage ways, and other types of road hazards.
Potholes cause approximately $3 billion of damage every year, often in the form of tire and wheel issues, as well as damage to suspension systems. During monsoon season and other rainy periods in Phoenix, you may see potholes spring up more frequently; and when you do, it's best to avoid them at all cost if you want to keep your car safe.
Some of the most common symptoms of pothole-related car damage include:
Steering wheel vibration
Vehicle shaking excessively
Pulling to the left or right
Flat tires or tire bulges/bubbles
Fluid leaks
Bent rims
Odd noises
If you've recently hit a pothole and are noticing any of these signs, the experts at our auto shop in Phoenix can diagnose the problem and get your car back in pre-pothole condition.