The 2022 Subaru Love Promise Community Commitment Award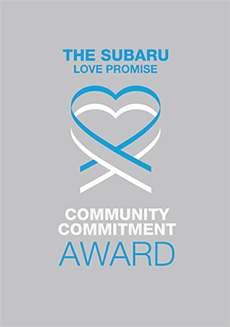 We've been nationally recognized for our dedication to our community and the Subaru Love Promise.
We're honored to receive the 2022 Subaru Love Promise Community Commitment Award. This award nationally recognizes Subaru retailers who are making the world a better place while demonstrating an outstanding commitment to supporting passions and causes in local communities. These efforts are focused in important areas such as the environment, community, health, education, and pets.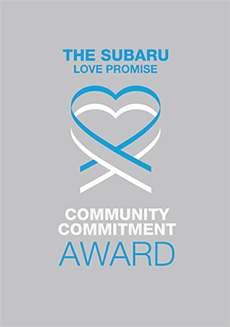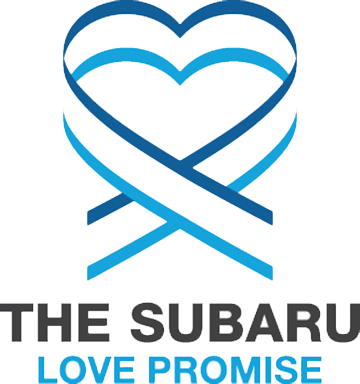 What is the Subaru Love Promise?
Subaru and our retailers believe in making the world a better place and the Subaru Love Promise is our vision of respecting all people. This is our commitment to show love and respect to our customers and to work to make a positive impact in the world.
How is Camelback Subaru dedicated locally to the Love Promise?
Our Love Promise can be seen in various partnerships with local charities and non-profits. We're grateful for the opportunity, not only to be a part of our community, but to serve it as well.
Florence Crittenton Services of Arizona
Phoenix Childrens Hospital
Phoenix Childrens Hospital, Leukemia & Lymphoma Society
Love Promise Stories from Camelback Subaru
Subaru and Camelback Subaru believe in making a positive impact on the communities in which we live and work. We uphold that belief through our Love Promise Community Commitment. Every month, we select inspiring stories from customers and partners from around our area who strive to support our collective commitment and feature them here
Phoenix Subaru Retailers Love Learning - Dawn P
The Phoenix Subaru Retailers (in conjunction with KTAR) held a book drive in March 2022. The Raise A+ Reader campaign kicked off on National Read Across America Day, March 2, to encourage the community to prioritize literacy. The campaign even inspired one Valley man, Mike Austin, to learn to read at age 55, T The Phoenix Subaru retailers collected new and gently-used children's books. More than 1,000 books were collected and donated to Southwest Human Development. The books will be placed in Little Free Libraries throughout the community in order to help get books into the hands of kids who need them the most.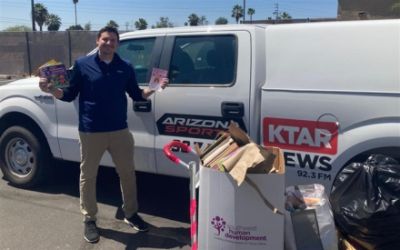 ---
Subaru Loves Pets - HOME FUR GOOD - Debra W
Home Fur Good discovered Coco at the county shelter in late August. Coco was, to put it nicely, a hot mess in dire need of some tender loving care. Home Fur Good worked hard to help her overcome what was ailing her, but if it wasn't for Coco's positive spirit, Home Fur Good could not have gotten her adoption ready. Coco is a ten-year-old, thirteen-pound, Yorkshire terrier mix. She arrived at our shelter with bald spots, scratchy skin, scabs, growths, an open wound, bad teeth and matted fur. With the support of Camelback Subaru, we were able to get Coco the medical and hygienic care that she needed. She began to receive twice weekly, medicated baths and she got her flowing yorkie fur back. She also tested positive for Lyme disease, which required, medication and lots of snuggle time for recovery. She started a diet of special low protein food, which she will need to continue eating for life to assist her kidneys. Coco, it turned out, was completely blind in one eye and she can only see shadows with the other. Coco's main goal seemed to be to snoop around in search of treats, there was nothing wrong with her sniffer. Coco has a curious nature and she always enjoyed checking out her surroundings and she happily shared her company and space with other polite dogs. Once Coco was ready for adoption, she caught the eye of a woman who currently has a yorkie mix that was also adopted from Home Fur Good. Besides the fact that Coco was her "type" of dog, her adopter was drawn in by Coco's eyesight and the need she has of continuing twice daily drops for life. It turns out that her Home Fur Good alumni dog requires eye drops AND so does the adopter! They all can be "senior" ladies together, no judgment, just living life to the fullest and taking care of each other with the Power of Love.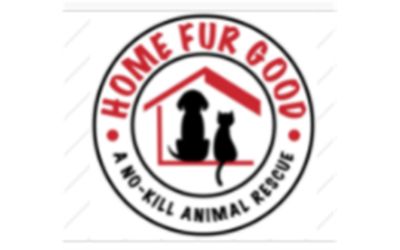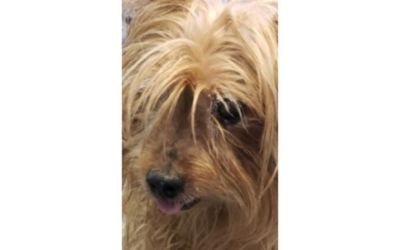 ---
Subaru Loves Pets - Arizona Animal Welfare League - christina f
Pepper's Story: 8-year-old Pepper was returned to our shelter, Arizona Animal Welfare League with double slipped discs in his back, causing him chronic pain. Because of his injury, he couldn't use his back legs. We consulted with a specialty vet to give Pepper a second chance at life. He went through surgery to realign his herniated discs and spent time in a foster home to recover until he was ready to find his furever family. Oftentimes senior pets, especially those with a history of medical issues, have a hard time getting adopted. Because of Subaru, we were able to find him a loving home where he will get all of the love and attention he deserves.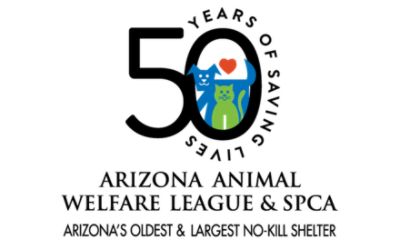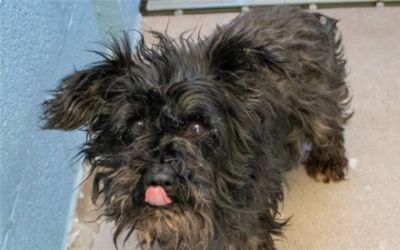 ---
Oakley's Oath - Julie K
Subaru loves Pets - Our Camelback Subaru customer Julie, would please like to pass along to all homeowners and business owners, the importance of making sure pets are safe and secure at all times. Submitted on behalf of Julie Kessler (2019 Forester Owner) juliehkessler@gmail.com With a special thank you to Animal Hospital at Grayhawk & Kennedy Jarvis
---
Thank you Camelback Subaru team and customers! - Breanna W
The Leukemia & Lymphoma Society (LLS) Arizona has partnered with Camelback Subaru as their hometown charity since 2015. The retailer has gifted LLS more than $100,000 assisting hundreds of local pediatric cancer patients and their families get to their life-saving treatments. Despite the challenges of 2020 and the pandemic, Camelback Subaru continued to steadily support blood cancer patients when they needed it the most. You are saving lives and helping with the financial burden of care. Thank you Camelback Subaru for your continued, outstanding support of our community.
---
Phoenix Subaru Retailers Pack Emergency Food Boxes - United Food Bank A
The employees of all the local Phoenix Subaru retailers volunteered at the United Food Bank to pack emergency food bags. It was a fun and very productive event! At the end of the shift, they packed enough to feed 770 families! The Phoenix Subaru retailers are proud to donate their time and support to such a great cause. This is just one of the ways the Subaru retailers in Arizona are giving back and being more than just car retailers! Pictured are our proud volunteers from Camelback Subaru as well as the entire group. Thank you United Food Bank for all the great work you do!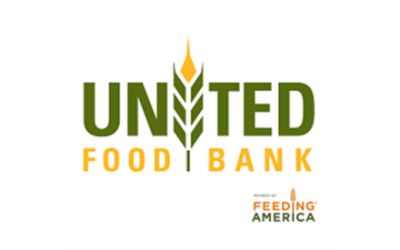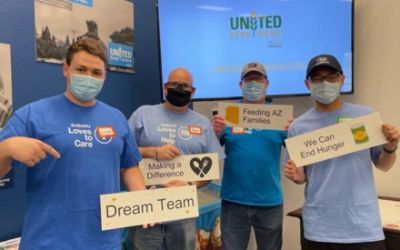 ---
Camelback Subaru Employees Love to Help - St Mary's F
The Phoenix Metro Subaru Retailers and Subaru of America employees all volunteered at the St. Mary's Food bank to pack Emergency Food Boxes. It was a fun but hard-working session where we all packed over 31 pallets worth of food for those in need. Peter and Ariel worked hard keeping the work area clear of boxes and trash the whole time. Thank you, Peter and Ariel, for volunteering your time and hard work to help the people of Phoenix! This is what Makes Camelback Subaru more than just a car retailer!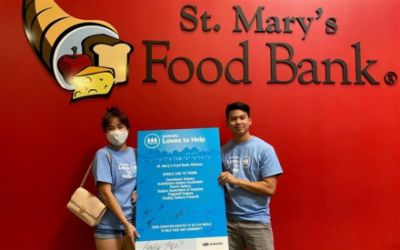 ---
CAMELBACK SUBARU: DRIVING THE JOY OF GIVING BACK - Perrine T
It was a chance encounter that led Joe Esposito III, Managing Partner of Camelback Subaru to become a major supporter of Phoenix Children's Hospital. In 2015, Joe and his colleagues were touring the Center for Cancer and Blood Disorders at Phoenix Children's during Subaru's annual Share the Love campaign. They were handing out blankets to kids, and came across a little boy receiving his 7th bone marrow transplant procedure. "We gave the little guy a stuffed gorilla, and he took a liking to us." Joe and his group later spotted him in the Hospital's parking garage, where they discovered the young boy and his guardian getting into a hot car."I stopped to talk with him for a moment and noticed it was more than 100 degrees outside and they didn't have AC." They wanted to lend a hand, and the gentleman shared his story with Joe. "He had become responsible for the young boy, and they were out of money. He had no real resources." Joe was touched and vowed to help. Theirs was the first of several families they "adopted," and continued to support. It was also the moment he decided to invest the lion's share of his company's philanthropic efforts into championing one cause – childhood cancer."He's a trooper, and just earned his 3-year coin," says Joe with pride. That "life-changing" moment inspired not only his level of support, but the trajectory of his company's culture along with it. Now every year during September's Step Up. Stop Cancer. campaign during Childhood Cancer Awareness Month, the company serves as a Title Sponsor, committing $50,000 to Phoenix Children's annually to the effort. "I always believed those who were fortunate had a responsibility to give back," he explains. "But we decided to go all-in and really make a difference in one area." When word spread around the dealerships, Joe discovered that many of their employees' families' children were treated at Phoenix Children's at one time. "Our employees began to see that our business wasn't just about numbers," he said. "It became a lot more personal," Joe says."Our Christmas parties used to be focused on us. We gave out lavish gifts like big-screen TVs – but not anymore," he shares. Now the spirit of the holidays is focused on providing Christmas for kids in need. "Even the gifts we raffle off were donated back to organizations including Phoenix Children's. It's taken on a life of its own and bound our employees together. There is just an amazing energy in that room at those parties now. We also invite the families we help to join us – it's like a fraternity."And while they were busy giving, something else happened. Joe and his partners received a gift, too. THE BUSINESS OF GIVING PAYS OFF Joe says he knew instinctively that giving was always the right thing to do — but he didn't anticipate that the spirit of generosity would also be returned many times over. Since becoming a Title Sponsor for Step Up. Stop Cancer., the brands represented at his dealerships have been top performers in the market. And that wasn't all. "We saw employee satisfaction go up, and turn over go down," he said. "Our employees feel like this is a good place to work, where people really care," Joe says that spirit of generosity has revealed itself in many ways. They have had a few employees whose children have been treated at Phoenix Children's and measures were taken to ensure these employees could be there to support their children and families. Joe is so passionate about the power of philanthropy that he's inspired others in the industry to donate, also. "I wish other business owners could realize the benefits of giving back," he says. "But we've found our loyal customers return because they appreciate what we do. It's heartwarming – like one big family."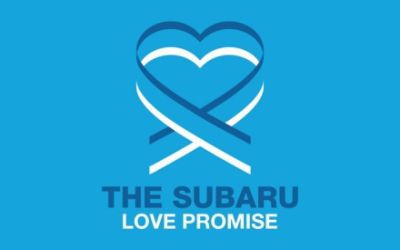 ---
Camelback Subaru Loves the Earth - Stewart V
March 05, 2020 Ms. Kay Magnus Camelback Subaru 1521 E Camelback Rd Phoenix, AZ 85014 Dear Ms. Magnus: Please accept this letter as our sincere appreciation to you personally and to Subaru for your commitments to sustainability and the community. Since Dorothy and Sandra first reached out to Camelback Subaru in 2019 regarding Subaru's coffee packet recycling program, you have helped the Gannett Fleming Phoenix office recycle approximately 720 pounds of used coffee packets. We look forward to continuing our participation in the program and anticipate recycling an additional 960 pounds of used coffee packets in 2020 thanks to you, Subaru and the Terracycle program. When we began installing new coffee machines throughout our offices in 2017, it became evident we needed a more responsible disposal alternatives, which lead us to Subaru. After carefully researching available programs, our Phoenix office was the first office to participate in the program through Camelback Subaru, and because of its success, we hope to expand our participation in Subaru's program to other offices across the country. Sustainability is deeply rooted in the culture of Gannett Fleming. Through our corporate sustainability initiatives and programs, we actively identify opportunities to improve the environment and support the communities in which we live and work. You can learn more about our Corporate Sustainability Program from our website, http://gannettfleming.com/AboutUs/sustainability, and our most recent Corporate Sustainability Report, http://eresources.gfnet.com/2018CSR/index.html. Please let me know if there is anything we can do to help promote your program and feel free to reach out to me personally at 602.734.4882 or svaghti@gfnet.com. Sincerely, GANNETT FLEMING, INC. Stewart S. Vaghti, P.E., ENV SP Corporate Sustainability Officer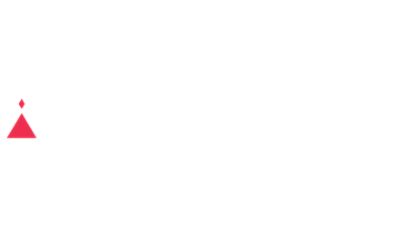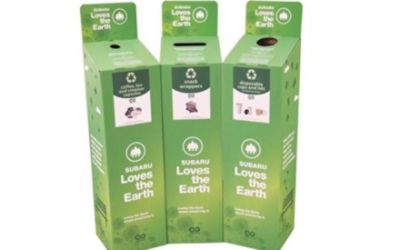 ---
Camelback Subaru Assists Pediatric Patients in AZ - Naomi M
The Leukemia & Lymphoma Society(LLS)-AZ Chapter has partnered with Camelback Subaru as their hometown charity since 2017. Hundreds of cancer pediatric patients and their families have benefitted as a result. LLS thanks Camelback Subaru for their commitment to our organization and the impact made on the community. We look forward to our continued partnership as we FIGHT and CONQUER blood cancer! THANK YOU CAMELBACK SUBARU for all you do!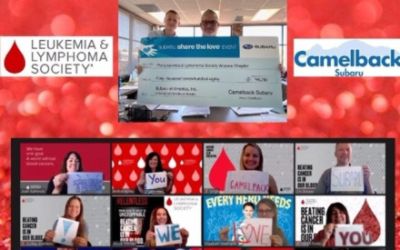 ---