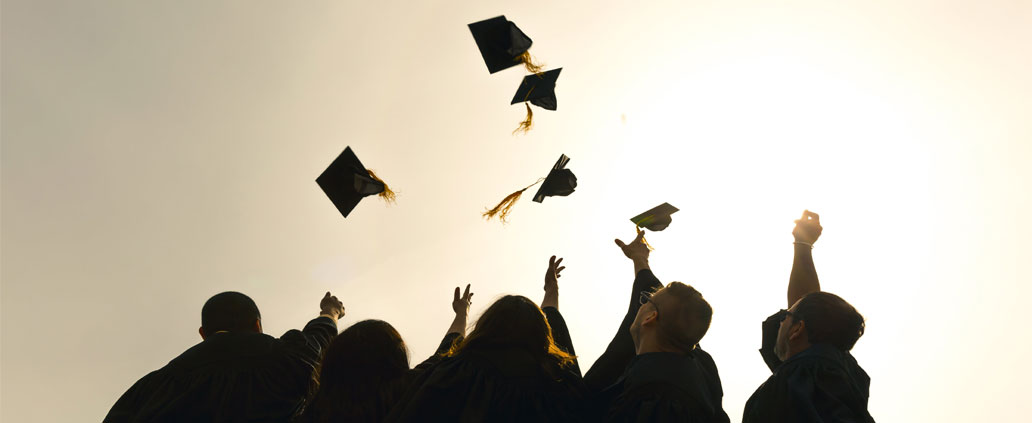 You've worked hard for your degree, and everyone here at Camelback Subaru wants to congratulate you for the long hours and dedication it took to get there. You've got the degree. You've got the job. Now it's time to make another great decision…to trade in your current vehicle and upgrade to a new Subaru.
Eligibility Requirements
Applicant who will be graduating within 6 months or who has graduated within the last 12 months from an accredited 2- or 4-year college, graduate school (including Doctorate), nursing school, or trade school.
Applicant must provide proof of graduation in the form of either a diploma copy or current transcript for the student who will be graduating within the next 6 months.
Employment/Income
Applicant must have proof of employment and income. If employment has not yet started, a letter from the future employer that shows a start date within 90 days of current date and salary is required, along with verbal verification from current or future employer.
Our team is ready to help you find the right Subaru for your needs. If you would like to learn more about the Camelback Subaru College Graduate Program and how to best take advantage of it, or if you are ready to start shopping for a new Subaru, we invite you to stop by our showroom to speak with a member of our knowledgeable and friendly sales team.
Individual applications only. Payment-to-income cannot exceed 15% of gross monthly income. Applicant must have no derogatory credit history, past or present. No bankruptcies, foreclosures, or repossessions on any credit bureau report pulled by JP Morgan Chase. Maximum amount financed is $25,000. Standard rates apply. May be used with applicable Subaru Subvented programs. Applicants with no FICO score will qualify for a tier 4. See our dealership for details.
Make an Inquiry
* Indicates a required field
Hours
Monday

8:00am - 9:00pm

Tuesday

8:00am - 9:00pm

Wednesday

8:00am - 9:00pm

Thursday

8:00am - 9:00pm

Friday

8:00am - 8:00pm

Saturday

8:00am - 8:00pm

Sunday

10:00am - 6:00pm