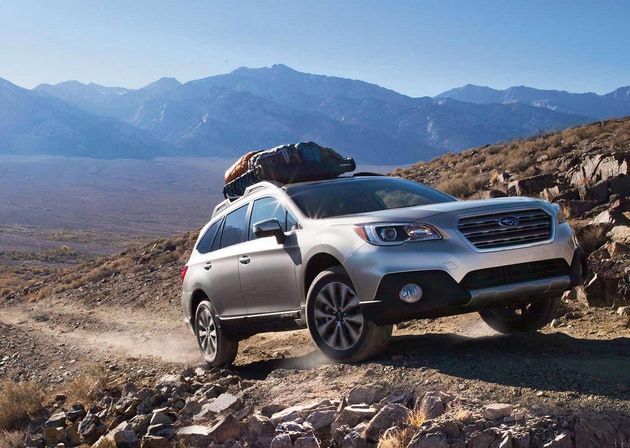 For the sixth year in a row, U.S. News & World Report's Best Wagon for Families is the Subaru Outback! The publication, which is trusted with evaluating and researching consumer products, judged 211 vehicles to determine winners for its 18 Best Cars for Families awards and we're excited that the Outback has earned honors once again. Factors judged included:
Cargo space
Passenger space
Positive reviews from professional critics
Safety ratings
Available features
The winners in each category had the best combination of these characteristics, including the Subaru Outback which was praised for its balance of passenger and cargo space, as well as its capability, reliability and safety.
An All-Around Winner
The 2017 Outback is the latest iteration of the Subaru wagon that has been a class leader for the last 20 years. It is one of the most dependable cars out there and provides optimum utility for families who are constantly on the road.
Whether going on a long road trip or just taking the kids down the road to school, the Subaru Outback offers a smooth, comfortable ride. Each Outback model is equipped with all-wheel drive, hill control and assist, and X-Mode, a system that increases traction and control under rough conditions. Under all circumstances, the Outback is working hard.
Another area in which the Subaru succeeds is safety engineering and technology. The SUV is well-known for its excellent safety ratings from the Insurance Institute for Highway Safety, which earned it a Top Safety Pick+ award.
The Outback proves in all aspects that it is worthy of the title of Best Wagon for Families. It hits all of the ideal criteria set forth by U.S. News & World Report, and not only looks good but is outfitted with modern features.
Check out new inventory at Camelback Subaru to find your perfect 2017 Outback along with other Subaru cars and SUVs for sale in Phoenix.