Subaru Starlink Navigation System Updates & Features
The Subaru Starlink Navigation System, powered by TomTom, offers many features that allow you to navigate to your desired destination easily. To help you better under the updates and features of the Subaru Starlink Navigation System, Camelback Subaru is proud to present this brief step-by-step guide. This guide will help you understand how Subaru Starlink Navigation System can make you stay connected to your vehicle's navigation capabilities like never before.
Subaru Starlink Navigation System Updates & Features
You can interface with the Subaru Starlink Navigation System through the vehicle's 8-inch touchscreen. Tap the desired button on the screen or use voice commands to interact with the system. To help you with navigation, the system can anticipate your destination based on your current vehicle location and the first few letters you type in the destination box. Starlink navigation map will guide you to your location. The system also provides three years of free map updates.
With Starlink IQ Routes, the system will program the fastest route during a given the time of day. You can also choose to have the directions read to you. Directions will also be shown on the driver's multifunction display. Starlink can also offer a full 3-D view of your map. The system's points of interest feature can help you find nearby gas stations, restaurants, and stores. Finally, the Starlink land guidance feature will also help you find which lane is best for traffic navigation.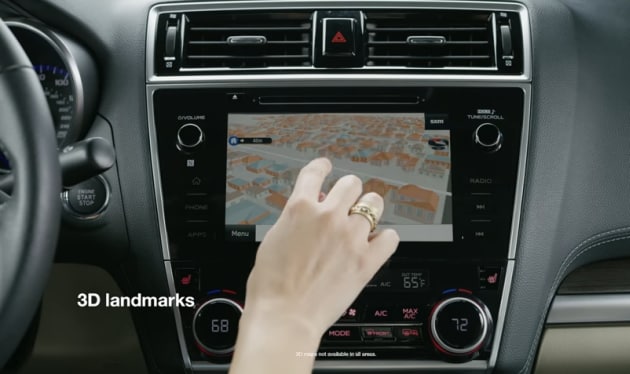 Take a Test Drive
Camelback Subaru warmly invites you to check out our 2019 inventory of brand new Subaru cars and SUV. Our sales team has helped thousands of people in the Phoenix area get behind the wheel of their favorite Subaru. Now, we want to give you an unforgettable test drive experience. Don't wait. Due to popular demand, our inventory of 2019 Subaru cars and SUVs are moving fast.