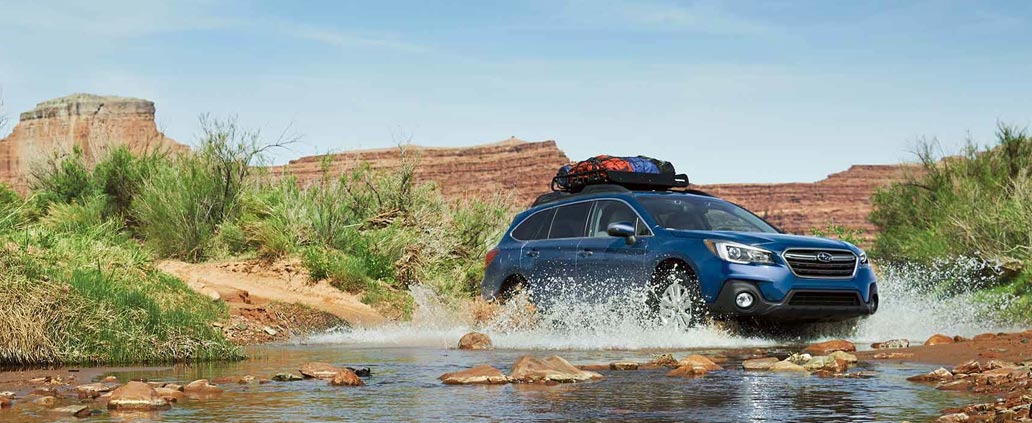 Your Adventures Await with Subaru
Whether you like skiing, hiking, kayaking, or mountain biking, you may have difficulty enjoying these activities if you can't take the equipment with you. In order to haul all of this equipment, you need a vehicle with plenty of cargo space, and you need a vehicle that is reliable. And since many of these destinations are off the beaten path, an all-wheel-drive vehicle would be most preferred. This is why Subaru is the clear choice for the adventure-seeker within you.
Consistently A Top Adventure Brand
Subaru is consistently a top adventure brand for a variety of reasons. Subaru's legendary Symmetrical All-Wheel Drive system is renowned for its ability to redirect power to wheels without power, optimizing traction and power. It is perhaps the most desirable feature of their vehicles, particularly in parts of the country that have severe winters or rough terrain.
Power and Efficiency
The Subaru Boxer engine is the power plant that can pull you through the toughest trails, steepest hills, or slipperiest slopes. These engines provide power and efficiency, performing better than comparable vehicles and providing outstanding fuel economy. The horizontal design of the engine is positioned in line with the drivetrain for a maximum transfer of power. Its low profile means that it is well-balanced and provides quick handling with flat cornering capabilities.
Inspired Confidence
Since Subaru vehicles were designed with the adventurer in mind, it is no coincidence that they have class-leading ground clearance. You can take your Subaru almost anywhere, from the slick streets of the city to the rocky trails of the mountains. Subarus inspire confidence and will take you to places you never thought you could go, effortlessly and safely.
Astonishing Standard Features
Along with outstanding ground clearance, cavernous cargo space and versatility is a standard feature in all models. Long wheelbases provide additional trunk and cargo capacity in addition to better handling. Wider and taller designs that are intelligently engineered provide the largest possible cargo capacity while retaining the feel of a more compact vehicle. With fold-down seating, you can store anything from luggage to off-road bicycles for the entire family. Rooftop cargo solutions such as roof rails and integrated crossbars allow you to tether camping equipment or kayaks and canoes easily.
Astonishing Safety Features
Subaru vehicles also come with class-leading safety features. The widely available Subaru EyeSight system includes pre-collision braking capability, lane departure warnings, adaptive cruise control, blind-spot detection warnings, and steering-responsive headlights. You can feel comfortable knowing you and your loved ones are well-protected.
To Start Your Adventure, Contact Us Today
Don't let your current vehicle hinder your adventurous spirit. Contact Camelback Subaru today to experience a truly remarkable vehicle for the thrill-seeker in you!