Subaru AC Repair in Phoenix, AZ
When your vehicle's air conditioning stops working, you start sweating bullets! Air conditioning problems can be challenging to find, frustrating, and complex. But luckily for you, that's just where our expert mechanics come in handy. When you bring your car in for an appointment, we'll either give the system a good cleaning or repair a defective part. Before you come in, there are some signs and symptoms to look out for that may indicate one of several problems. From an AC system that's not blowing cold air to one that doesn't blow air at all, checking for these problems may help you narrow down your car's issue.
What does it mean if the AC system blows out only warm air, not cold air?
If your AC system only seems to blow out warm air when you turn it on, there might be something wrong with the condenser. The condenser is a small part, but it has the critical role of cooling refrigerant fluid and pumping it through the rest of the AC system using fans. The condenser is made up of several smaller components, which are coils and fans. The coils have the role of taking the warm refrigerant fluid and turning it into a cooling liquid. The fans usually take the cold air produced by the coils and push it through the car. Several things can happen to the fans to make them stop working. The fans are operated by a blower motor, which can burn out and therefore stop the fans from rotating. The fans can also become clogged with dirt and debris, which ultimately causes them to stop functioning. If the condenser is merely dirty, one of our mechanics can simply clean it out and get the AC system back in working order. If the condenser has given you problems in the past, however, it may be time to replace it.
What's wrong with the AC system if no air comes out when you turn it on?

An AC system with little or no airflow can be caused by a drop in pressure or by a mechanical problem, such as a broken condenser or compressor. If the pressure in your AC system drops below the normal range, it may mean that you have a leak somewhere. A leak can develop from a crack or a hole in one of the parts, such as a valve, an o-ring, or a seal. Small cracks can also develop in the condenser over time. A leak is a relatively serious problem that you'll want to get fixed as soon as you can since it will only get worse. One of the most common leaks that you may encounter is a refrigerant fluid leak. The refrigerant fluid is one of the essential components of the AC system, as it is the catalyst for cold air circulating through the system. Leaking refrigerant fluid should be stopped as soon as you notice the problem since it can make its way into the engine and cause damage.
Is it a serious problem if the air starts out cold, but then gets warm?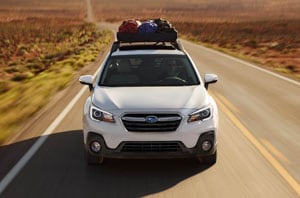 If the air starts out cold but then gets warm, it's likely that a part has frozen over. When there are excessive levels of moisture buildup in one place, such as what happens when there is a clog or blockage, ice can actually form as a result of air not being able to make its way through. Icing can also occur when the system's refrigerant fluid levels have been filled beyond their normal capacity. Either way, you'll need to bring your car into one of our mechanics for inspection. We'll either drain the excess fluid or fix the clog to get air flowing again.
Service Hours
Monday

7:00am - 6:00pm

Tuesday

7:00am - 6:00pm

Wednesday

7:00am - 6:00pm

Thursday

7:00am - 6:00pm

Friday

7:00am - 6:00pm

Saturday

8:00am - 4:00pm

Sunday

Closed