Camelback Subaru
Subaru Dealership in Phoenix Reviews the 2013 BRZ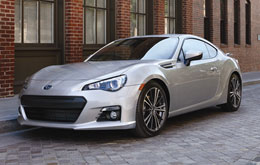 We take the time to write research and reviews on the Subaru BRZ, because we know your next BRZ purchase is important. Where do we get these BRZ reviews? From top-rated writers in their industry. We're your Subaru BRZ dealer; this article will help you learn everything you need to know about the Subaru BRZ in Phoenix. Does the BRZ have your name on it? Read more and find out!
360 Degree Subaru BRZ Video
2013 Subaru BRZ Quick Specs
Compare the 2013 Subaru BRZ side-by-side with vehicles like the 2013 Ford Mustang, Mazda Miata and the Hyundai Genesis Coupe, and you'll spot that the BRZ outperforms the competition in various areas. Catch a glimpse of our Quick List below to find out why!
2013 Subaru BRZ Body Style(s): Coupe
2013 Subaru BRZ 0-60 MPH in 7.3 seconds
2013 Subaru BRZ Cargo Space: 7 cubic feet
2013 Subaru BRZ MPG: 24 city / 34 highway
2013 Subaru BRZ Colors: Blue Pearl, Lightning Red, Black Silica, White Pearl, etc...
2013 Subaru BRZ Seats: 4 passengers
2013 Subaru BRZ MSRP: $24,995
Subaru BRZ: Standard & Available Features for 2013
Your Subaru BRZ Comes With Built In Peace of Mind
About Camelback Subaru's Service & Auto Repair Facility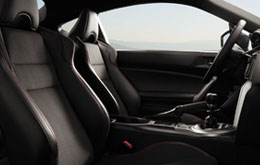 Get a long warranty on repairs - plus access to actual Subaru parts and superb Subaru technicians - at your top-rated Phoenix area Subaru repair center. With aid from Camelback Subaru's car repair experts your Subaru will run at top level. We handle a diverse set of jobs with ease, including Subaru serpentine belt replacement, timing belt replacement and, of course, more time consuming tasks like engine repair - and this is just a chunk of what we can take care of. It's clear - to get reasonable prices and experts Subaru repairs, Camelback Subaru should be your main choice when deciding on a Phoenix auto center. Get unreal savings - before you head down to our repair center, bring a coupon. Click the link at bottom!
View coupon specials from our Subaru service facility online